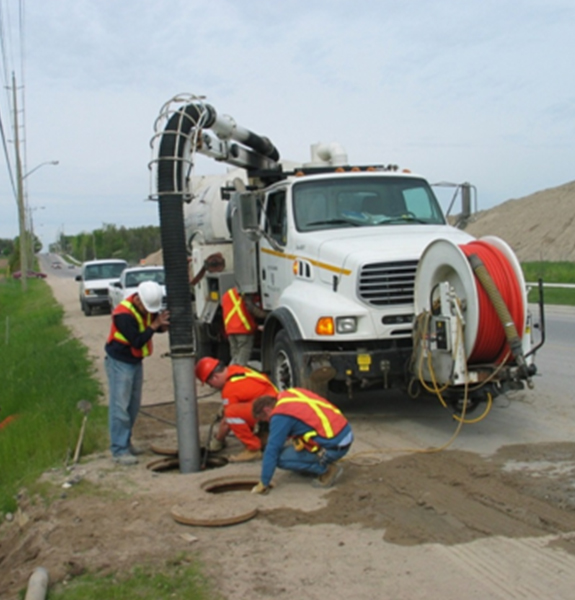 Echelon Environmental works closely with our clients to ensure that all needs are met from conceptual design through to completion and maintenance of your projects. Our multi-disciplinary in-house team provides prompt design assistance to ensure that the most suitable technology is proposed to meet the specific constraints of each project. Our project managers are involved in all stages of the project including design, quoting, CAD drawings, and production and delivery arrangements.
Even when our systems are delivered to site, our work is not complete. We offer onsite installation support for our units, and can provide documentation verifying proper installation. We also offer on-going inspection and maintenance programs for our products, customized to fit the specific needs of the owner. We will work with you to ensure long term performance of our equipment, and provide recommendations for scheduling of cleanouts or future inspections. Our inspection programs currently include a number of contracts with Ontario municipalities to annually inspect all oil/grit separators installed on city properties.

To request a design or inspection and learn more about our services, please contact us at info@echelonenvironmental.ca or (905)-948-0000.